Dynamix eFaxing: The Simple, Secure Way to Send and Receive Faxes
Dynamix eFaxing is the easy, secure way to send and receive faxes. With eFaxing, you can send and receive faxes from anywhere, at any time. You don't need a fax machine or a dedicated fax line. All you need is an internet connection and a computer or mobile device.
The Benefits of eFaxing

Security and Privacy
Our eFaxing service employs advanced encryption and security measures, ensuring that your sensitive information remains protected during transmission. It's much more secure than just emailing.

Mobility and Accessibility
Access your faxes from anywhere with an internet connection. Whether you're in the office, at home, or on the go, you can send and receive faxes effortlessly.

Simplicity and Convenience
Dynamix eFaxing eliminates the need for traditional fax machines and their maintenance. With just a few clicks, you can send and receive faxes, saving time and effort.
How it works
1. Sign Up: Create an account with Dynamix and choose a subscription plan that fits your needs. We offer flexible options for small businesses and large enterprises.
2. Receive a Fax Number: Once you've signed up, you'll be assigned a unique fax number. This number will serve as your virtual fax machine, and you can receive faxes sent to it.
3. Sending Faxes: To send a fax, log in to your account, and navigate to the "Send Fax" section. Enter the recipient's fax number or choose it from your address book. Attach the documents you wish to fax, review your message, and hit "Send."
4. Receiving Faxes: When someone sends a fax to your virtual fax number, you'll receive it as an email attachment or a notification in your online account. Open and view the faxed document just like you would with any other email attachment.
5. Fax Management: Organize your faxes using our intuitive online interface. Sort, archive, and categorize received faxes for easy access whenever you need them.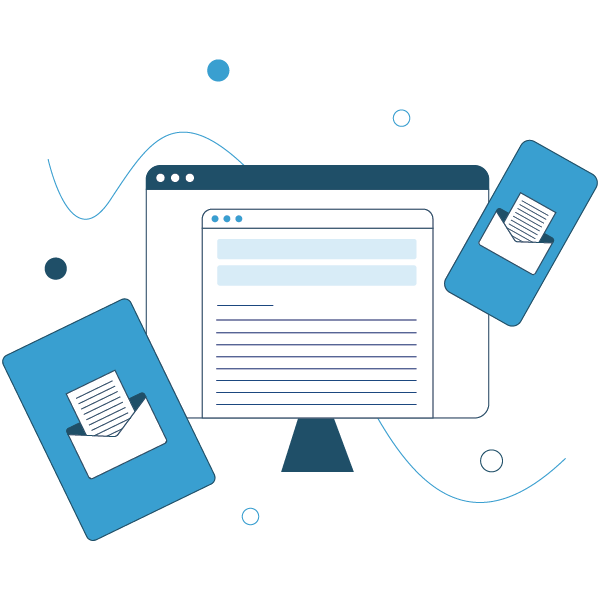 The eFax solution on the world's most reliable fax-optimized network infrastructure
SIGN UP NOW
SIGN UP NOW
Get Started with Dynamix eFaxing today!
Experience the convenience, cost-effectiveness, and efficiency of modern faxing without the hassle of traditional machines. Say goodbye to paper-based processes and embrace the digital future with Dynamix eFaxing.
WORK SMARTER, NOT HARDER. FROM ANYWHERE.