Hello! We are Dynamix
We're engineers, strategists, business rock stars and puzzle solvers.
We have over a decade of experience in the telecom and IT industry, producing and designing innovative communication products and IT solutions for companies that are as smart as they are effective.
Mission Statement
By supporting our own products and services we stay current with the technology allowing us to fulfill our mission: Helping businesses like yours stay ahead of the game with innovative cloud communication and IT solutions.
Our Story
It all started in a basement in 1998; just a teenager and his Dell. Dynamix initially serviced clients that were too small to afford their own IT staff but too large to go without experienced tech support when needed. When years went by we noticed a lot of complaints about expensive and complex phone systems. This inspired us to build our own cloud-based communications platform, dVoice. Providing cloud-based communications and IT solutions was an unbeatable combination in our product offering. This decision grew Dynamix into the company you know today: a multi-national IT company with offices in Miami, Amsterdam, Hyderabad and Detroit that has been recognized by Inc. 5000 for all the hard work and great customer support.
Interested in the values that guide our organization and understand what we stand for?
Business Relationships
We have more business relationships than listed and we are constantly developing new relationships to stay ahead of the game.
Need help with a third party solution?
Our Careers
We are a fast paced technology company with a strong sense of pride in our employees. We recognize that everyone makes a difference in what we do for our customers everyday and empowering people to achieve their goals is the common ground we all share. In return, Dynamix provides everyone opportunities to take continuing education courses. By investing in our workplace we can focus on the 'how' instead of the 'what', creating a true learning culture where everyone can excel in doing what they love doing.

Do you have what it takes to join Dynamix's Team? Check our current job openings and find your place to shine!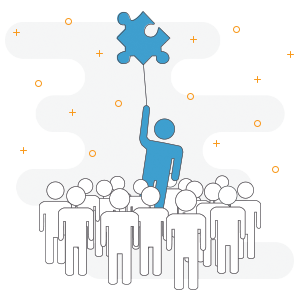 DYNAMIX IS YOUR COMMUNICATION SOLUTION